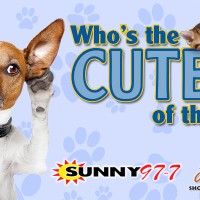 Every pet owner thinks their pet is the cutest…now Sunny 97.7 and Animal Outfitters are giving them a chance to prove it. From now til August 5th, you have the opportunity to enter a photo of your pet in our cutest pet contest.
Entrants will be judged by a combination of the Sunny 97.7 personnel and Animal Outfitters. Once the top 3 are selected, it's the listeners turn to vote online!
Entries can be sent to wheels@wfdl.com
1st place wins a $100 Gift Card from Animal Outfitters and $100 CASH!
2nd place wins a $50 Gift Card from Animal Outfitters!
3rd place wins a $25 Gift Card from Animal Outfitters!
Winner announced August 15th!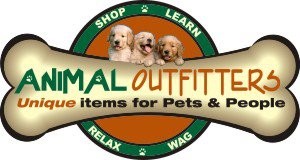 -Locally owned and operated.
-Serving the pet loving community of FDL for almost 18 years.
– Catering to the health and happiness of dogs and cats.
-Everything you need to spoil your four-legged companion
-Excellent customer service
-Knowledgeable friendly staff