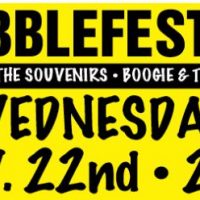 Get in the Thanksgiving spirit the right way! Gobblefest 19 bringing you great tunes and bands at The Shack in Fond du Lac on Nov. 22nd, 2017.
Doors at 6:30 pm, D. Willy and The Souvenirs take the stage at 7 pm then Boogie and The Yo-Yoz take the stage!
Get tickets starting November 1st at Korneli's of Fond du Lac and North Fond du Lac.
Advanced tickets are $7, purchased before noon on Tuesday, November 21st. Tickets at the door will be $12.