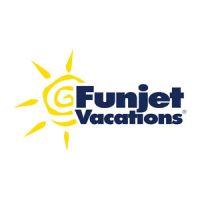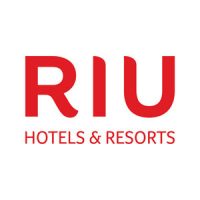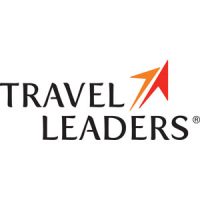 Win an all-inclusive vacation for two, at the top rated RIU Palace Costa Mujeres courtesy of Travel Leaders, Discovery World Travel, and Funjet Vacations.
EACH WEEK WE'LL FEATURE A DIFFERENT SPONSOR…WE'LL ASK YOU FOR THE SPONSOR CODE WORD OF THE DAY…NEW CODE WORDS ANNOUNCED MONDAY THROUGH THURSDAY ON SUNNY 97-7.
WHEN WE ASK YOU TO CALL IN—CALLER 7 WILL NEED TO GIVE US THAT DAY'S CODE WORD… THAT PERSON WILL WIN A FREE SPECIALTY SUNDAE FROM KELLY COUNTRY CREAMERY…PLUS QUALIFY TO WIN THAT WEEKS PRIZE…
WEEKLY PRIZES
MARCH 4-   Congratulations to Alisha Ryan, who has chosen to pass on the $500  Family Portrait Session from GUELLER PHOTOGRAPHY and instead take a shot at going to paradise! The $500 Family Portrait session now rolls over into next week!
MARCH 11– Congratulations to our winner Erin Wojkiewicz. She has chosen to take both the  $500 IN FOND DU LAC RESTAURANT CERTIFICATES FROM TOUCHSTONE LIVING CENTER and the $500 family portrait session from Gueller Photography. Included: $100 to Sweet & Salty Pig, $100 to Alaroma's, $100 to Sebastian's Steak House, $100 to Gino's, and $100 to Friar Tucks.
MARCH 18– Congratulations to our winner, Colleen Clift, who decided to pass on the$500 Gift Card from WINDOW WORLD OF FOND DU LAC and instead decided to take a chance at going to paradise. The Window World gift card now rolls over to next week!
MARCH 25– $500 WORTH OF GIFT CARDS FROM NATURAL HEALTHY CONCEPTS.

APRIL 1– $500 GIFT CARD FROM FLOORQUEST.

APRIL 8– $500 ENVISION GREATER FOND DU LAC ASSOCIATION OF COMMERCE GIFT CARD FROM THE MEADOWS OF FOND DU LAC.

ARPIL 15- $500 GIFT CARD FROM WRIGHTWAY HOME IMPROVEMENT.
APRIL 22–  15-18 HOLE ROUNDS OF GOLF FROM ROLLING MEADOWS GOLF COURSE.
APRIL 29-$500 GIFT CARD FROM KNOWLES PRODUCE AND TRADING COMPANY.
YOU CAN ALSO QUALIFY FOR THE WEEKLY PRIZE BY SHARING THE "PRIZES OR PARADISE" GRAPHIC ON FACEBOOK…OR.. BY ENTERING ONLINE HERE
FRIDAY MORNINGS NICK AND HEATHER WILL ASK ONE OF OUR LISTENERS,"WOULD YOU LIKE THE WEEKLY PRIZE…OR A SHOT AT PARADISE?" COURTESY OF TRAVEL LEADERS. WEEKLY WINNERS CAN KEEP THE WEEKLY PRIZE…OR HAVE A ONE IN FIVE (approx.) CHANCE TO WIN THE GRAND PRIZE TRIP!
IF THE WEEKLY WINNER TURNS DOWN THE PRIZE…IT ROLLS INTO THE FOLLOWING WEEK!
Keep listening for your chance to play and win!!!
COSTA MUJERES