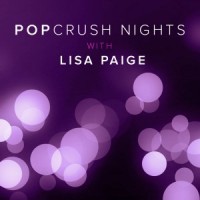 Pop Crush Nights With Lisa Page
Lisa Paige hosts Pop Crush Nights each weeknight. Her personality and ability to easily connect with anyone have allowed Lisa to work at some of the biggest radio stations in the country.
She has interviewed some of the industry's most popular and top selling artists in pop music including, Jay Z, Jennifer Lopez, Usher, Ne-Yo, Rihanna, Lady Gaga, OneRepublic, Timbaland, Pitbull, Kesha, Enrique Iglesias, Chris Brown and Jason Derulo, just to name a few. Off the air, Lisa enjoys shopping, finding new beauty products, watching movies and visiting friends and family all over the country. She is passionate about health and fitness, and has run several half marathons. Lisa and her husband, Stu, have two children, Zach and Ainslee.
[episode id=306]